The loan-to-value ratio is a financial term used by lenders to express the ratio of a loan to the value of an asset purchased.
A lender can use the loan-to-value (LTV) ratio to assess risk before approving a loan to a borrower.
A higher LTV ratio suggests more risk.
Formula to calculate LTV.

An appraised value is an evaluation of a property's value based on a given point in time.
Example:
Steve is applying for a mortgage from a bank to buy a new house. He needs to borrow $400,000. An appraiser's determined that the current value of the house that Steve wants to purchase is $600,000. Calculate the LTV.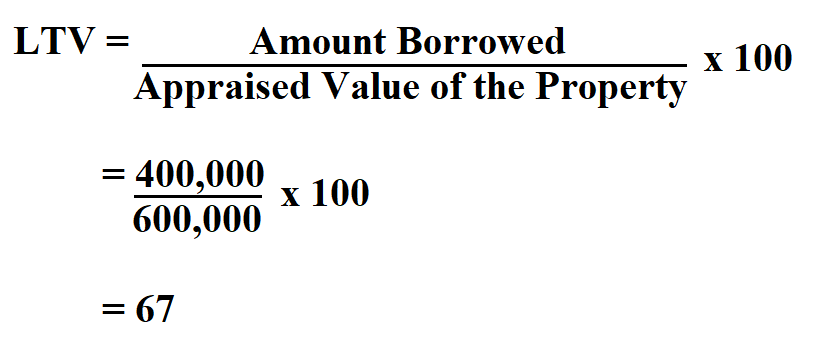 Therefore, the LTV ratio is 67%.