Engagement rate is a social media marketing metric that measures the number of interactions a piece of content has received.
A high engagement rate means that more people are commenting, liking, sharing and mentioning your brand and its content.
Formula to calculate engagement rate.

Example:
WepPro Education posted a video on " How to Screen Record on Mac ". In total, they got 900,000 views from their 1,000,000 followers. Calculate WebPro Education engagement rate.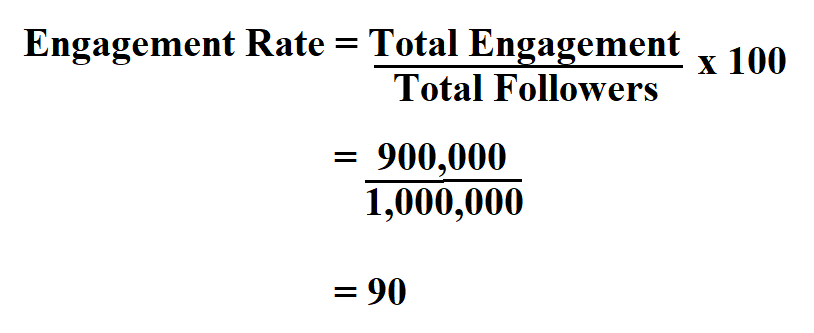 Therefore, the engagement rate is 90%.