ERA is short for earned run average.
ERA is a baseball statistic represents the amount of earned runs, on average, that a pitcher allows for every nine innings he or she pitches.
An ERA between 2.00 and 3.00 is also considered excellent and is only achieved by the best pitchers in the league.
Formula to calculate ERA.

Earned runs is the number of runs scored while the pitcher was on the mound.
Innings pitched is each full inning (3 outs) that the pitcher has been on the mound.
Game innings is always equal to 9.
Example:
Suppose a pitcher has pitched 5 innings and has allowed 2 earned runs. Calculate the ERA score.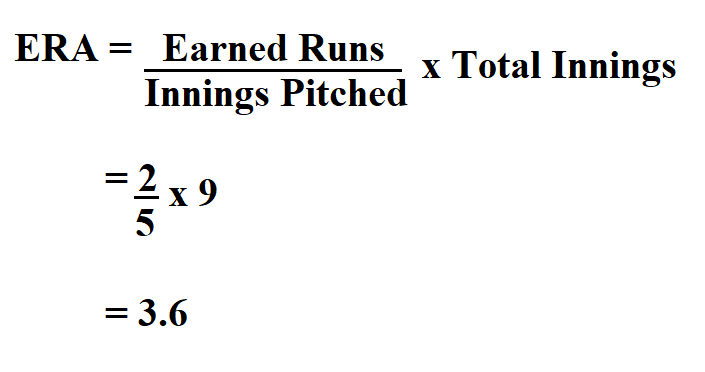 Thus, her ERA score is 3.6.