The debt-equity ratio (D/E ratio) is a measure of the relative contribution of the creditors and shareholders in the capital employed in business.
It is calculated by dividing a company's total liabilities by its shareholder equity. These numbers are available on the balance sheet of a company's financial statements.
A good debt to equity ratio is around 1 to 1.5. A high debt to equity ratio indicates that a company may not be able to generate enough cash to satisfy its debt obligations.
Formula to calculate debt to equity ratio.

A liability is something a person or company owes, usually a sum of money.
Shareholders equity is the difference between total assets and total liabilities.
Example:
A company recorded 8 million total liabilities and 28 million total shareholders equity. Calculate the debt ratio of the company.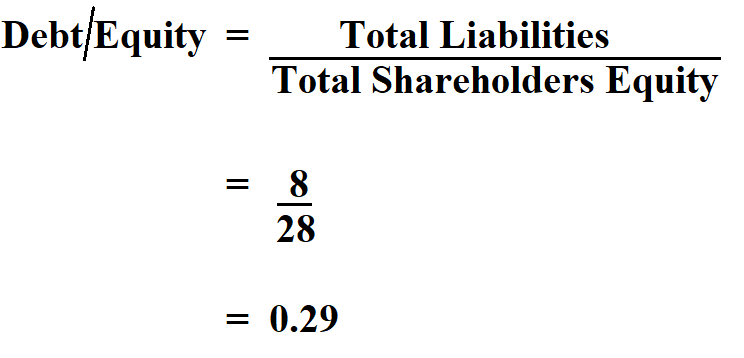 Therefore, the debt to equity ratio of the company is 0.29.