Interest is a payment made by a borrower to the lender for the money borrowed.
Daily Interest means an amount calculated by multiplying the daily principal balance of a Loan by the associated daily interest rate on that principal.
Formula to calculate daily interest.
We begin by identifying the annual interest rate and convert it to a decimal.
Then divide the annual interest rate by 365 days to get the daily interest rate.
Multiply the principal by the daily interest rate to get the daily interest amount.
Example:
An individual borrowed Sh. 50,000. The interest rate of the lending firm is 5 % per annum. Calculate the daily interest amount.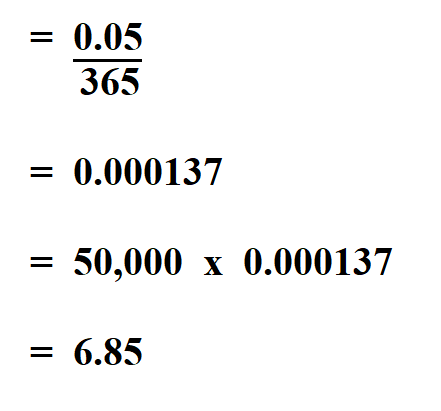 Therefore the daily interest amount is Sh. 6.85.