The current ratio is a liquidity ratio that measures a firm's ability to pay obligations due within one year.
It tells investors and analysts how a company can maximize the current assets to satisfy its current debt.
Formula to calculate current ratio.

Current assets are assets that are convertible to cash in less than a year.
Current liabilities are debts that are due within a year.
Example:
Microsoft Corp reported total current assets of $169.66 billion and total current liabilities of $58.49 billion for the fiscal year ending June 2018. Calculate the current ratio of that year.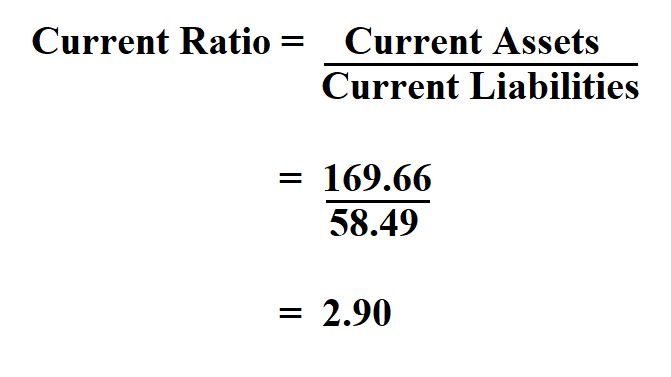 Therefore, the current ratio for the year ended June 2018 is 2.90.