Heart rate is the speed of the heartbeat measured by the number of contraction of the heart per minute.
ECG stands for electrocardiography.
Formula to calculate heart rate on ECG.
When the cardiac rhythm is regular, the heart rate can be determined by the interval between two successive QRS complexes.

Example:
Suppose the interval between two QRS complexes is four large boxes, calculate your heart rate.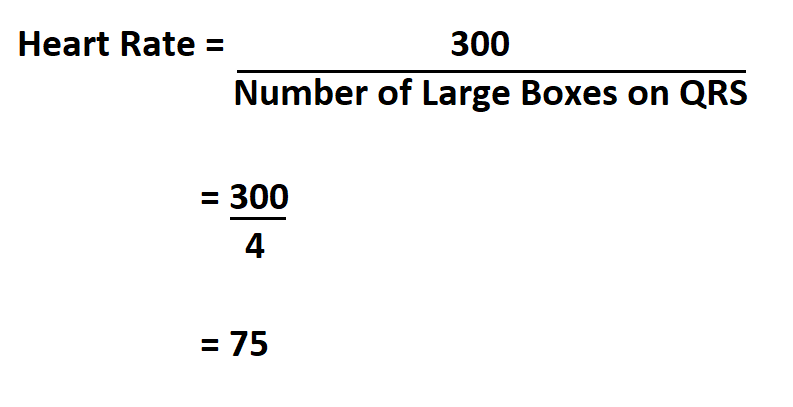 Therefore, your heart rate is 75 beats per minute.