Maximum heart rate is the maximum number of beats made by your heart in 1 minute of effort.
For decades, athletes have used maximum heart rate as a way to figure out which zones they should be training in.
Formula to calculate maximum heart rate.
The most common wisdom was to subtract your age from 220, a figure representing the greatest number of beats per minute your heart can achieve safely.

Example:
Calculate the maximum heart rate of a 45 year old man.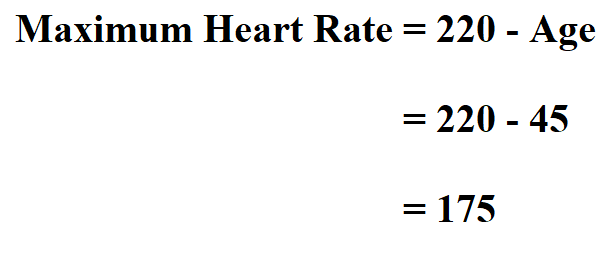 Thus, the maximum heart rate of the man is 175 beats per minute.