Point estimation, in statistics, the process of finding an approximate value of some parameter such as the average of a population from random samples of the population.
Often point estimates are used as parts of other statistical calculations. For instance, a point estimate of the standard deviation is used in the calculation of a confidence interval for μ.
Formula to calculate point estimate.
Point estimates include;
Example:
Find the point estimate if the sample ages of 4 employees out of 10 is 21 years, 24 years, 26 years and 28 years.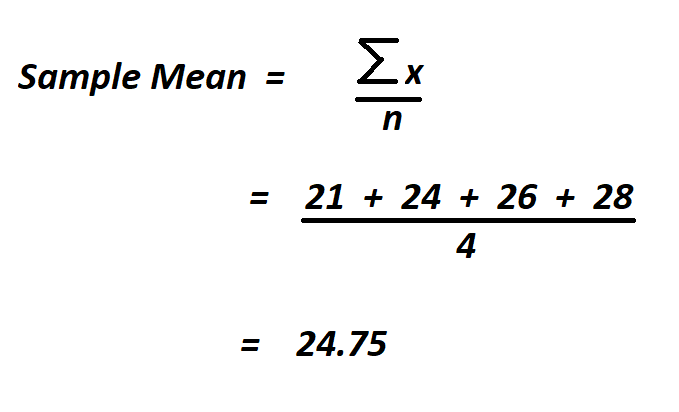 Therefore, the point estimate is 24.75 years.