We can either define sample mean as an estimate of the population mean or the average of all the measurements in the sample.
How to calculate sample mean.

Example:
An employer wanted to find out the mean age of his employees. Out of his 10 employees, he took the ages of 4 employees. Their ages were 21 years, 24 years, 26 years and 28 years. What is the sample mean age of the employees?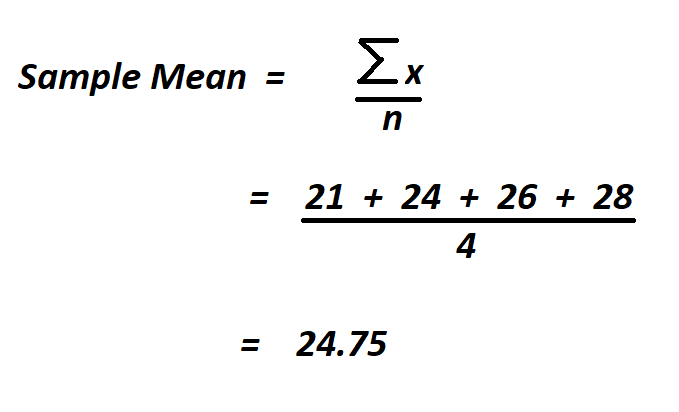 Therefore, the sample mean age is 24.75 years.