Geometric mean is a mean or average, which indicates the central tendency of a set of numbers by using the product of their values .
How to calculate geometric mean.
To calculate the geometric mean, we find the nth root of the product of n numbers.

Example:
Calculate the geometric mean of the following data.
2, 4, 6, 8, 1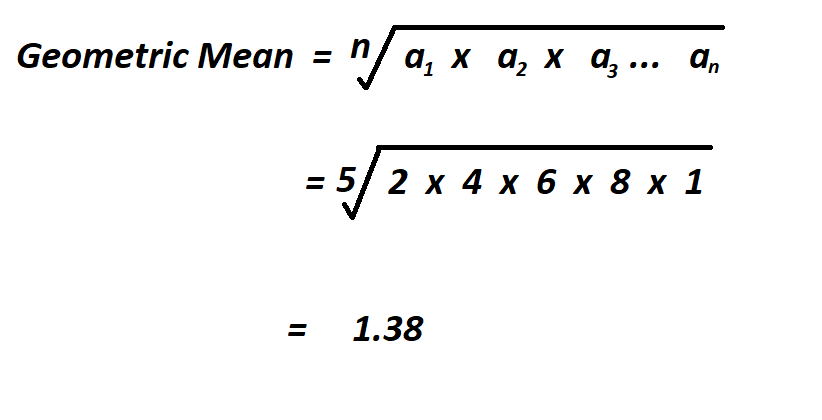 Therefore, the geometric mean is 1.38.