GDP is the gross domestic product of a country. It is the amount of goods and services produced inside a country.
Gross domestic product per capita is a measurement used to determine a country's economic output in relation to how many people live in the country.
Formula to calculate GDP per capita.

Example:
The United States had $18 trillion in gross domestic product in a certain year. Additionally, there were 250 million people living in the country in that year.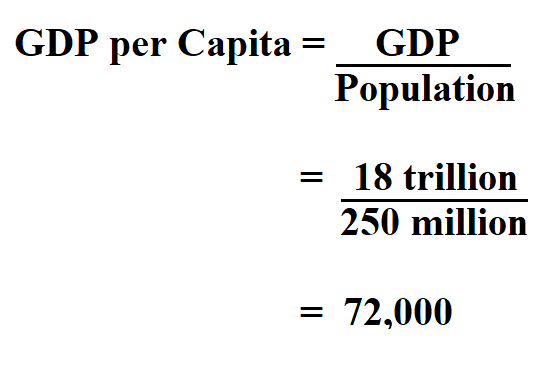 Thus, the GDP per capita of the United States in that year was $72,000.