Real gross domestic product (GDP) is an inflation-adjusted measure that reflects the value of all goods and services produced by an economy in a given year.
It is often referred to as constant-price GDP, inflation-corrected GDP or constant dollar GDP.
Formula to calculate real GDP.

The GDP deflator measures the changes in prices for all of the goods and services produced in an economy. The GDP deflator of the base year is always 100.
Nominal GDP is GDP evaluated at current market prices.
Example:
Calculate the real GDP of a country if its nominal GDP for 2019 was $5,000,000 and the GDP deflator for 2020 is 120.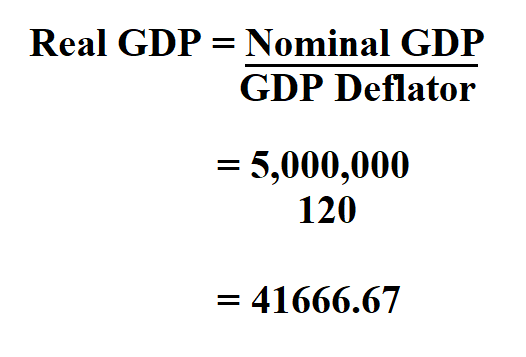 Thus, the country's real GDP is $ 41666.67.