Standard error (SE) is very similar to standard deviation as both are measures of spread. There one and only difference is that while the standard error uses sample data, standard deviations use population data.
Formula to calculate standard error.

Example:
A sample population of 25 people was selected from a population of 100 people. If the estimated standard deviation of the sample population is 18, calculate the standard error of the sample population.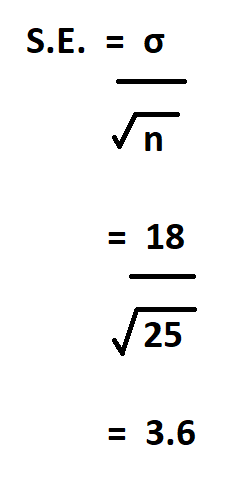 Therefore, the standard error of the sample data is 3.6.