Delta g stands for change in Gibbs Free Energy.
Gibbs free energy is the maximum amount of non-expansion work that can be extracted from a thermodynamically closed system.
ΔG determines the direction and extent of chemical change.
Formula to calculate delta g.

ΔG is change in Gibbs free energy.
ΔH is change in enthalpy.
T is temperature in Kelvin.
ΔS is change in entropy.
Example:
If the change in enthalpy is 646 J and the temperature is 200K, calculate the Gibbs free energy if the change in entropy is 50 JK−1mol−1.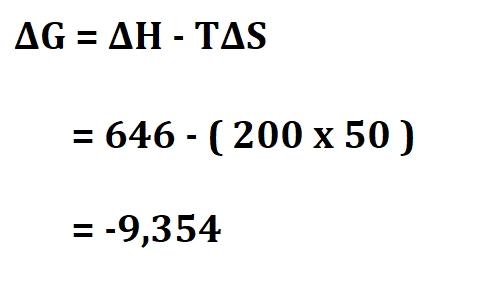 Therefore, the Gibbs free energy is -9,354 joules.