Dilution occurs when you decrease the concentration of a solute in a solution, usually simply by mixing with more solvent.
In dilution, the amount of solute remains the same.
Formula to calculate concentration after dilution.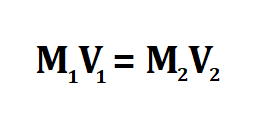 M is the concentration.
V is the volume of the solution.
Example:
Calculate the concentration of 0.2 m(aq) Na Cl after it was diluted and its volume increased from 0.5L to 0.75L.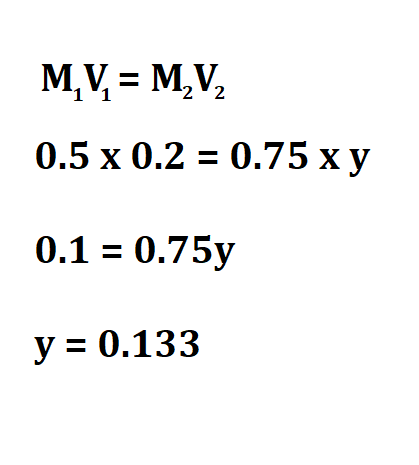 Therefore, the concentration of the diluted fluid is 0.133M.