Isoelectric point is the point at which the overall charge of the protein is zero or we can also say that the protein has a neutral charge.
The isoelectric point is significant in protein purification because it represents the pH where solubility is typically minimal.
Formula to calculate isoelectric point.

The pKa value is one method used to indicate the strength of an acid.
Example:
Calculate the isoelectric point of glycine, whose pK1= 2.34 and pK2= 9.6 .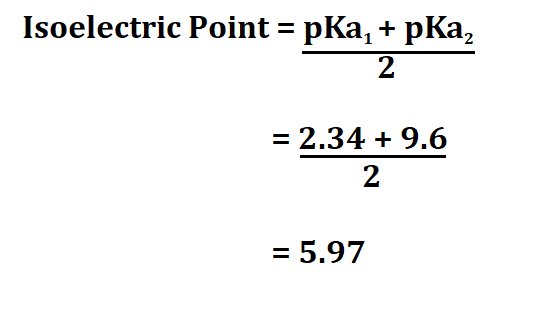 Therefore, the isoelectric point of glycine is 5.97.