Carbon footprint is the amount of carbon dioxide released into the atmosphere as a result of the activities of a particular individual, organization, or community.
Calculating carbon footprint helps one know what contributes to climate change, identify where emissions are created and understand which areas you need to address to reduce emissions.
It is expressed in tonnes of carbon dioxide equivalent.
Formula to calculate carbon footprint.

Example:
Suppose 500 tons of carbon are emitted by cars in a city. Calculate the carbon footprint.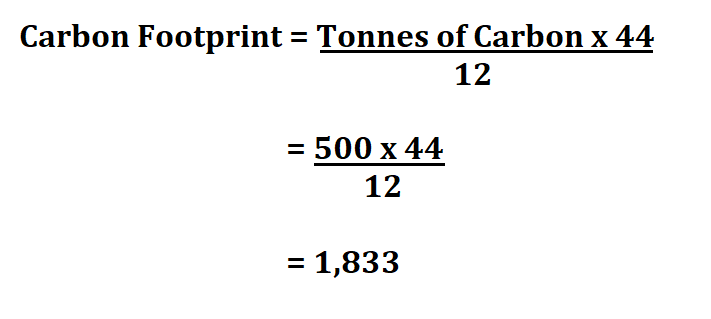 Therefore, the amount of carbon footprint is 1,833 tones.