Theoretical yield is the quantity of a product obtained from the complete conversion of the limiting reactant in a chemical reaction.
Theoretical yield is commonly expressed in terms of grams or moles.
Formula to calculate theoretical yield.

Actual yield is the actual amount produced in the experiment.
Percent yield is a measurement that indicates how successful a reaction has been.
Example:
Suppose you carried out an experiment and found the actual yield of the substance you wanted as 15 grams, if the percent yield is 94..4%, calculate your theoretical yield.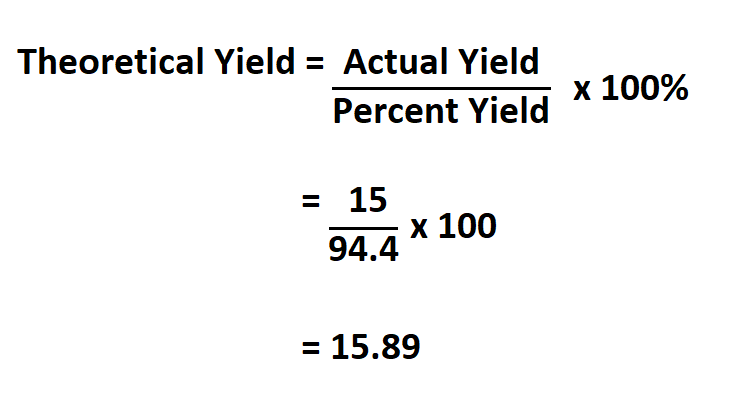 Therefore, your theoretical yield is 15.89 grams.