Percent yield is the percent ratio of the actual yield to the theoretical yield. This concept is very important in the manufacture of products.
It's possible for percent yield to be over 100%, which means more sample was recovered from a reaction than predicted.
Formula to calculate percent yield.

To use this formula for percent yield, you need to make sure that your actual yield and theoretical yield are in the same units.
Example:
Magnesium carbonate decomposed to form 12 grams of MgO in the actual experiment. If the theoretical yield is 16 grams, what is the percent yield of MgO?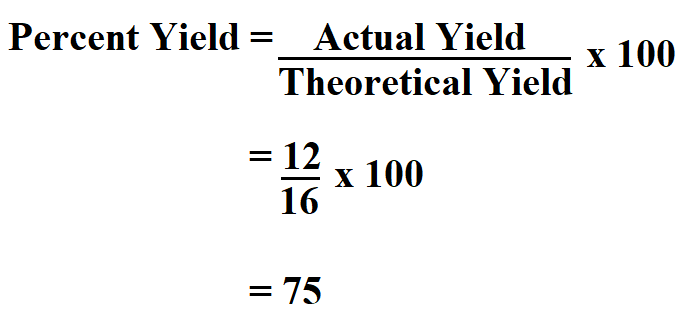 Thus, MgO percent yield is 75%.