Yield to maturity (YTM) is the annual effective return that would be earned on a bond if it is held till its maturity.
Expressed as an annual percentage, the yield tells investors how much income they will earn each year relative to the cost of their investment.
Formula to calculate yield to maturity.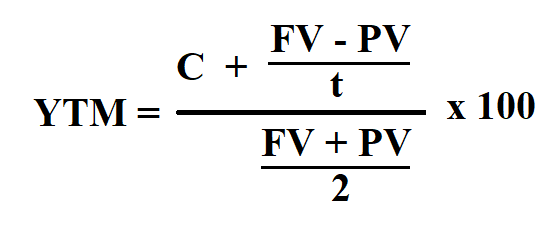 C – Interest/coupon payment.
FV – Face Value of the bond.
PV – Present value of the bond.
t – Number of years it takes the bond to reach maturity.
Example:
Assume that there is a bond on the market priced at $800 and that the bond comes with a face value of $900. The yearly coupons on this bond are $200, the bond will reach maturity in 5 years, thus, calculate the yield to maturity of the bond.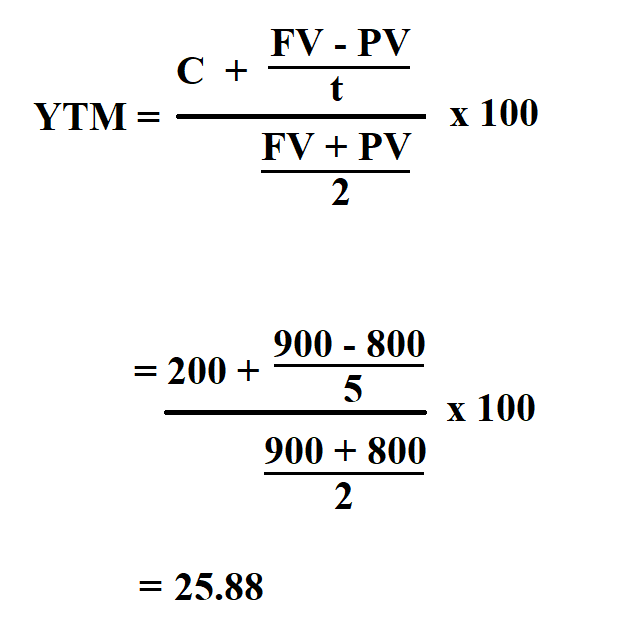 Therefore, the bond's YTM is 25.88%.