Activation energy is the energy needed so that reactants can move together, overcome forces of repulsion, and start breaking bonds.
All chemical reactions, including exothermic reactions, need activation energy to get started.
Formula to calculate activation energy.

Ea = the activation energy of the reaction in J/mol
R = the ideal gas constant = 8.3145 J/K·mol
T1 and T2 = absolute temperatures (Kelvin)
k1 and k2 = the reaction rate constants at T1 and T2
Example:
If,
K1 = 7.1 x 10-2
K2 = 8.9 x 10-3
R = 8.3145 J/K·mol
T1 = 276
T2 = 308K
Therefore;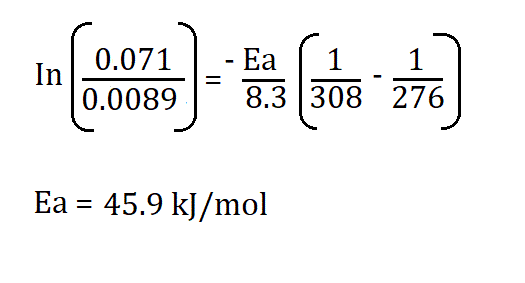 Therefore, the activation energy is 45.9kJ/mol.