Percent ionization is the quantity of a weak acid that ionizes in a solution expressed as a percentage.
The percent ionization of a given acid varies depending on the original concentration of the acid.
Formula to calculate percent ionization.

H+ is the molarity.
HA is an acid that dissociates into A-, the conjugate base of an acid and an acid and a hydrogen ion H+.
Example:
Suppose you calculated the H+ of formic acid and found it to be 3.2mmol/L, calculate the percent ionization if the HA is 0.10.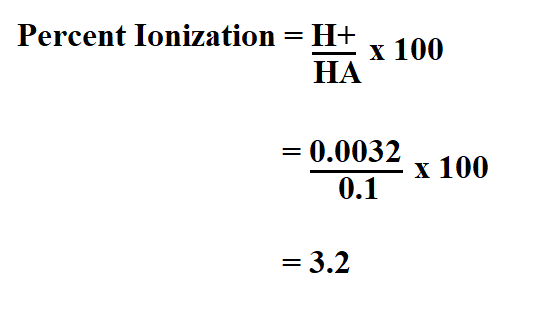 Therefore, the percent ionization is 3.2%.