PPM stands for parts per million.
PPM is how many parts a certain molecule or compound makes up within the one million parts of the whole solution.
It's typically used to describe concentrations of chemicals dissolved in a solvent like water or compounds in soil.
Formula to calculate PPM.

Mass of the solute is in milligrams.
Volume of the solution is in Liters.
Example:
A one liter solution has a mass of 1200 milligrams.
What is its concentration in ppm?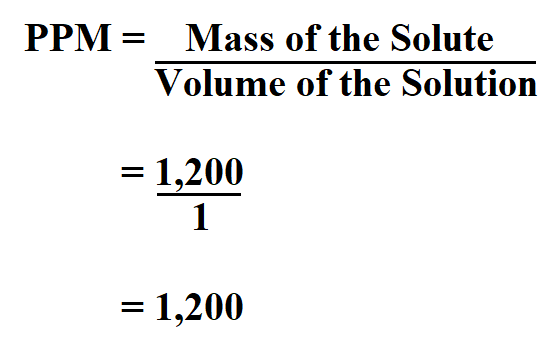 Therefore, the concentration is 1,200 mg/l.