Mole fraction is a unit of concentration, defined to be equal to the number of moles of a component divided by the total number of moles of a solution.
Because it is a ratio, mole fraction is a unitless expression.
Formula to calculate mole fraction.

X is the component that is being identified for mole fraction.
Example:
Calculate the mole fraction of carbon tetrachloride (CCl4) in solution if 2.5 moles of CCl4 is dissolved in 8.0 moles of benzene (C6H6).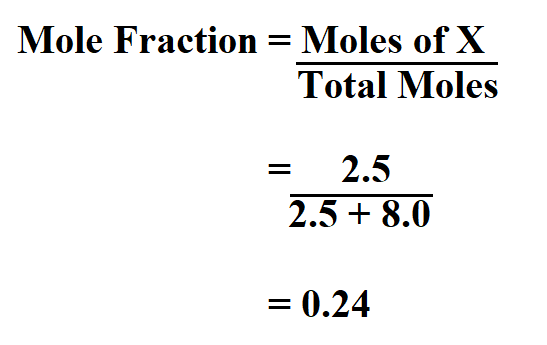 Thus, the mole fraction is 0.24.