Ionization energy is the energy required to remove the lowest orbiting electron from the influence of the central protons.
This energy is important in order to understand the behavior of whether various atoms make covalent or ionic bonds with each other.
Formula to calculate ionization energy.
For atoms with more than one electron, we use the following formula.

Z is the atomic number.
Example:
Calculate the ionization energy of Helium.
The atomic number of Helium is 2.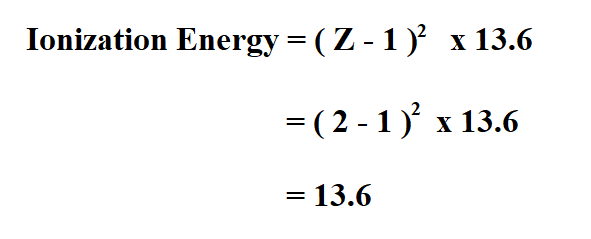 Therefore, the ionization energy of Helium is 13.6 electron volts.