What is Speed?
In this article, we will define and discuss how to calculate speed. The measurement of how fast an object is moving concerning time is called speed. You can manually calculate the speed of any object from one point to another.
Formula to Calculate Speed.

Simply, distance is the total movement of an object without any regard to direction, while time is the amount of time taken by the moving object.
The Speed Distance Time Triangle.
The speed distance time triangle is a way to describe the relationship between speed, distance and time.
Also, the formula above can be rearranged to calculate distance or calculate time given the other two measures. An easy way to remember the formula and the different rearrangements is to use the speed distance time triangle below.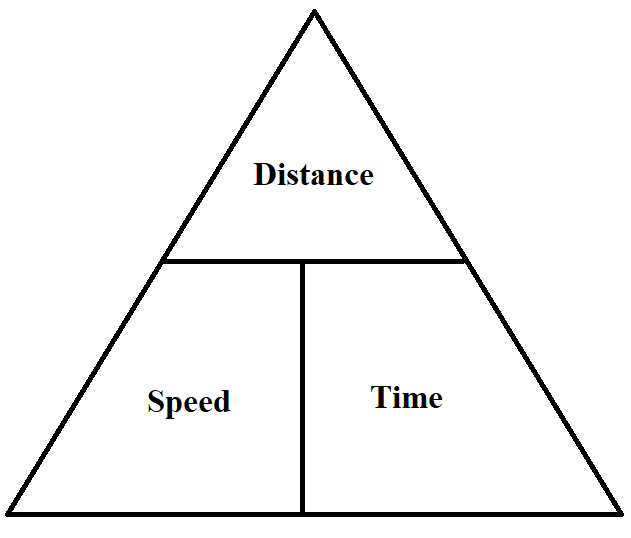 From the triangle above we can work out how to calculate each measure.
Example 1:
An electric train covers a distance of 20km in 2hours time. Find the speed of the train.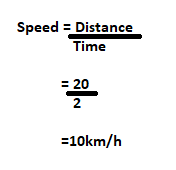 Hence, the train's speed is 10km/h.
Example 2:
Suppose a hover can travel for 10 miles in 2 hours. Calculate its speed .
Speed = Distance ÷ Time
= 10 ÷ 2
Therefore, the hoverboard's speed is 5 miles per hour.
Also read: How to calculate velocity