RPM is short for revolutions per minutes.
It is used to indicate the speed of something by saying how many times per minute it will go round in a circle.
In manual cars, rpm measures the number of engine cycles and then indicates the appropriate time to move between speeds either by moving to a higher speed or less speed.
Formula to calculate rpm.

Example:
The earth makes one revolution is 525,600 minutes, calculate its rpm.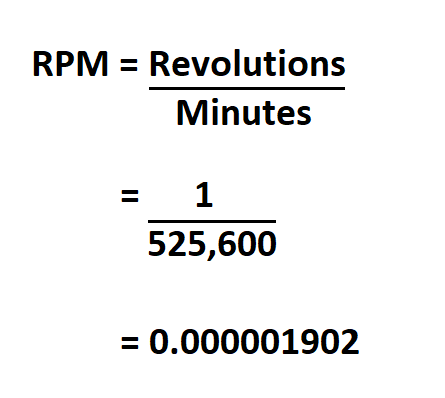 Therefore, the earth's rpm is 0.000001902.