QBI stands for qualified business income deductions.
QBI is the net amount of qualified items of income, gain, deduction and loss from any qualified trade or business.
It allows owners of partnerships, sole proprietorships and S corporations to claim a tax deduction worth up to 20 percent of their qualified business income.
Formula to calculate QBI.

Pass through income is income is not taxed at the corporate level but only taxed at the individual owners' level.
Example:
Suppose your pass through income is $ 230,000, calculate your QBI.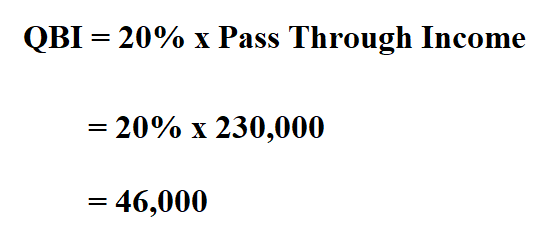 Therefore, your QBI deductions are 46,000.