Molality or molal concentration, is a measure of the concentration of a solute in a solution in terms of amount of substance in a specified amount of mass of the solvent.
Molality value does not change with changes in temperature.
Formula to calculate molality.

Example:
Suppose 0.5 moles of Sodium chloride was dissolved in 1Kg of water. Calculate its molality.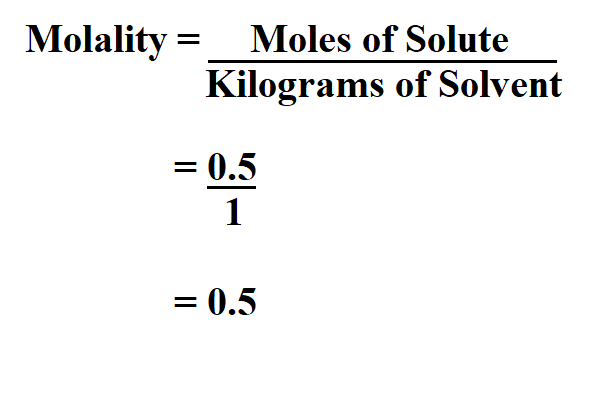 Thus, the molality is 0.5 molal.