The retention factor (rf) of a particular material is the ratio of the distance the spot moved above the origin to the distance the solvent front moved above the origin.
Retention factors range between zero and one.
Retention factors are useful in comparing the results of one chromatogram to the results of another.
If the conditions in which the chromatogram are run are unchanged the retention factor for a given material should remain constant.
Formula to calculate retention factor value.

Example:
A solvent front traveled for 0.7cm on a thin-layer chromatography paper (TLC) while a compound traveled for o.5 cm. Calculate the rf value.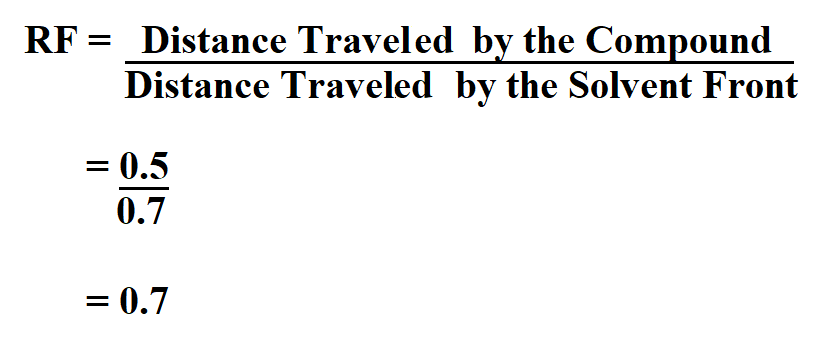 Therefore, the rf value is 0.7.