Kc is the equilibrium constant of a chemical reaction.
The letter c implies that reagent amounts are expressed as molar concentration.
The equilibrium constant can help us understand whether the reaction tends to have a higher concentration of products or reactants at equilibrium.
Formula to calculate Kc.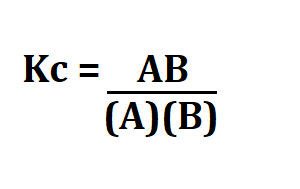 AB are the products and (A)(B) are the reagents
Example:
Calculate the equilibrium constant if the concentrations of Hydrogen gas, carbon (i) oxide, water and carbon (iv) oxide are is 0.040 M, 0.005 M, 0.006 M, 0.080 respectively in the following equation.
CO₂ + H₂ → H₂O + CO .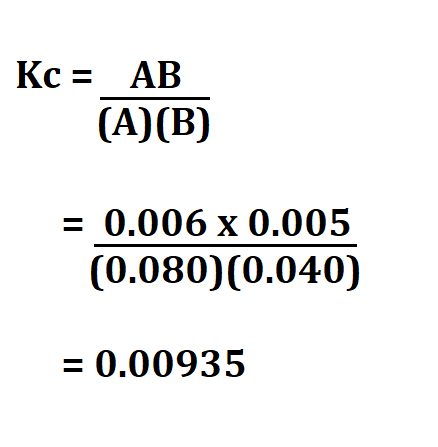 Therefore, the Kc is 0.00935.