Kinetic energy (KE) of an object is the energy that it possesses due to its motion. We can also define it as the work needed to accelerate an object of a given mass from rest to its stated velocity.
The object maintains its kinetic energy unless its speed changes. Kinetic energy is usually measured in units of Joules (J).
Formula to calculate kinetic energy.

Mass is the amount of matter present in a body and its SI unit is kilogram (Kg).
Velocity is an object's speed in a particular direction its SI unit is meters per second (m/s).
Example:
Calculate the kinetic energy of a 60 Kg body travelling at 18 m/s.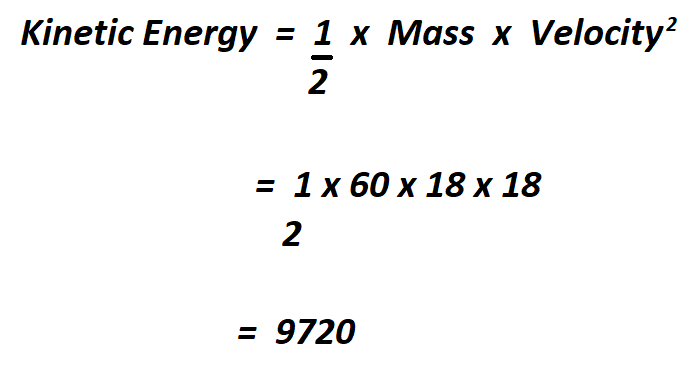 Therefore, the kinetic energy of the body is 9720 joules.