Most people tend to think that mass and weight are the same but they are different. By definition we can define mass as the amount of matter present in a body and its SI unit is kilogram (Kg) while weight is a measure of how strongly gravity pulls on that matter and its SI unit of mass is newton (N).
From the formula to calculate weight:

We get;

Gravity is a force that tends to attract objects to the centre of the earth.
Example:
Calculate the mass of a laptop whose weight on earth is 20N . (Gravitational force = 9.8 N)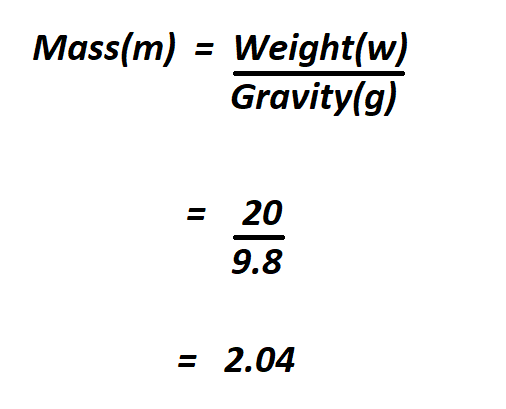 Therefore, the mass of the laptop is 2.04 Kg.