A triangle is a polygon formed by three line segments linked end-to-end. There several different types of triangles but all of them have three sides.
Formula to calculate the height of a triangle.
The most basic formula to calculate the area of a triangle is;

From the above formula we get;

Example:
Calculate the height of a triangle whose area is 25 cm² and the given length of its base is 10 cm.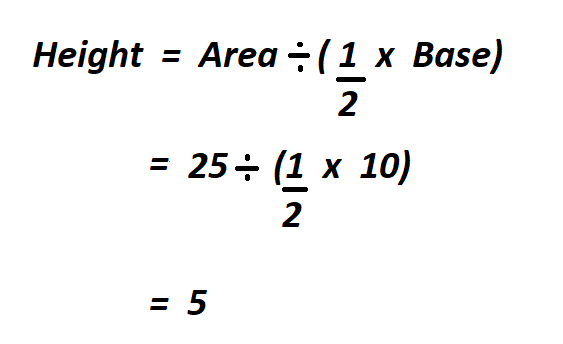 Therefore the height of the triangle is 5 cm.