A triangle is a polygon formed by three line segments linked end-to-end. An equilateral triangle has all its three line segments equal. It is also said to be equiangular meaning that all its three internal angles are equal and congruent to each other.
Formula to calculate the area of an equilateral triangle.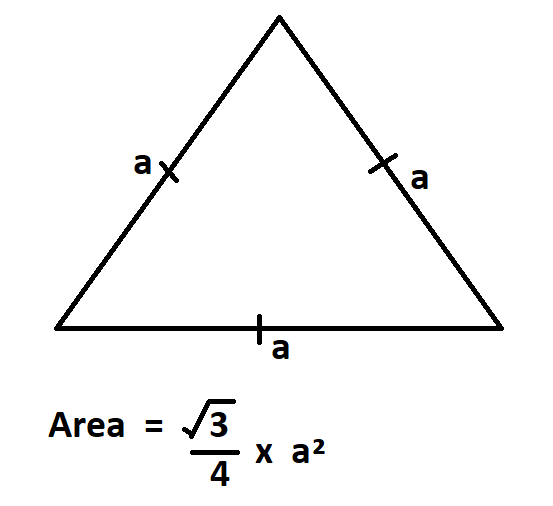 Example:
Calculate the area of the following equilateral triangle.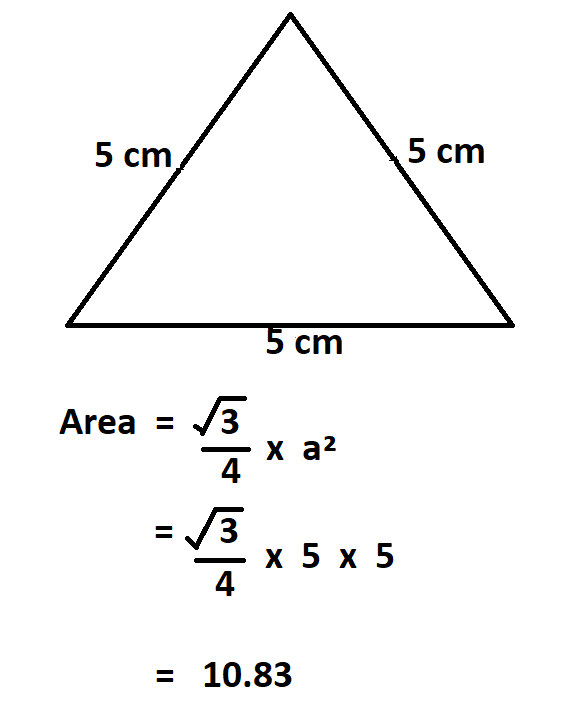 Therefore, the area of the equilateral is 10.83 cm² .