BSA is short for body surface area.
BSA is the measured or calculated surface area of a human body.
For many clinical purposes, BSA is a better indicator of metabolic mass than body weight since it's less affected by irregular amounts of fat tissue.
Formula to calculate BSA.
We calculate BSA using the mosteller formula since its the simplest.

Example:
Suppose you are 150cm tall and weigh 70 Kg. Calculate your BSA.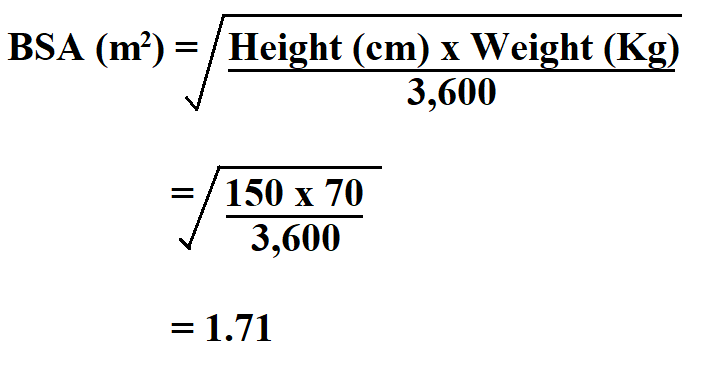 Thus, your BSA is 1.71 m².