Amortization is an accounting technique used to periodically lower the book value of a loan or intangible asset over a set period of time.
When businesses amortize expenses over time, they help tie the cost of using an asset to the revenues it generates in the same accounting period.
Formula to calculate amortization.

P = Principle
r= Rate of interest
t = Time in terms of year
n = Monthly payment in a year
I = Interest
Example:
Calculate amortization if the loan's principle amount is $ 3,000, and your supposed to pay it back after 5 years semi annually with a 7% interest rate.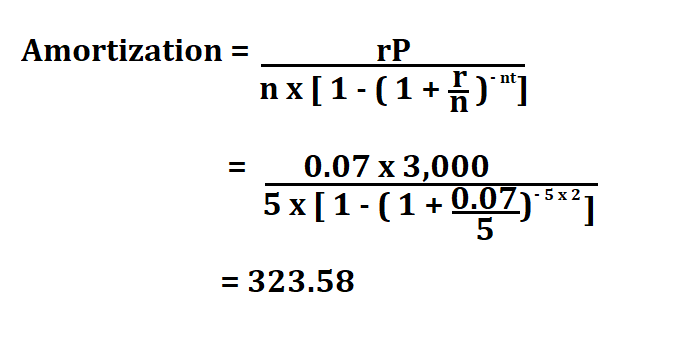 Therefore, the amortization cost is $ 323.58.