Inventory days refers to the number of days it takes for inventory to turn into sales.
Calculating inventory days measures the average length of time that a company's cash is locked up in the inventory.
A small average of days sales, or low days sales in inventory, indicates that a business is efficient.
Formula to calculate inventory days.

Average stock is sum of the starting stock and ending stock divided by 2.
Example:
Suppose the your COGS was $ 1,000,000, calculate the inventory days if the average inventory is $ 500,000.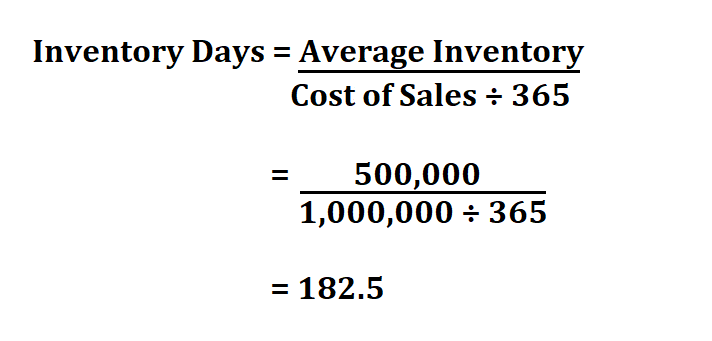 Therefore, your inventory days are 182.5.