Watt is a unit of power and it measures the amount of energy an item needs to function.
While volts are the derived units for the electric potential difference.
Formula to convert W to V.
To convert W to V, we use the following formula.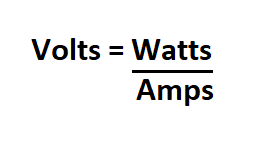 Amps is short for amperes and is the base unit of electric current.
Example:
Calculate the voltage of a light bulb that uses 100 watts and has an amperage of 0.83 amps.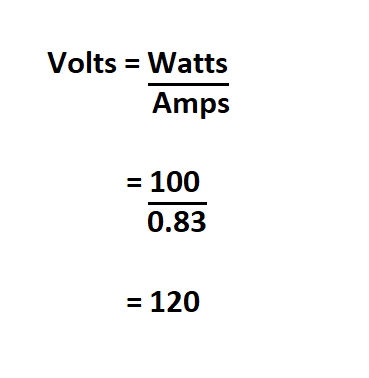 Therefore, the voltage of the bulb is 120 volts.