Strain is the measure of how much an object is stretched or deformed or simply extension per unit length.
Strain measurement plays a vital role in Low-Cycle Fatigue testing that is used to determine the durability of materials subject to alternating strains during service e.g. engines.
Strain has no units as it is a ratio of two lengths measured in meters.
Formula to calculate strain.

Example:
Suppose a 5cm rubber band was stretched and the extension was 2cm. Calculate its strain.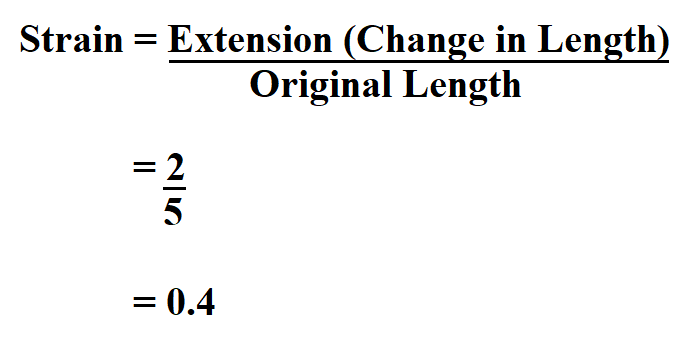 Therefore, the rubber band's strain is 0.4.