Torque also referred to as the moment of force, rotational force or turning effect, depending on the field of study is the rotational equivalent of linear force.
Whether you are using a wrench, riding a bicycle, driving a car or any other thing, there are many ways torque is making things happen around you.
SI unit for torque is Newton meter.
Formula to calculate torque.

θ is the angle between the force and the lever arm.
Example:
Suppose θ is 20° and the force applied is 300N while the radius is 2m. Calculate the torque.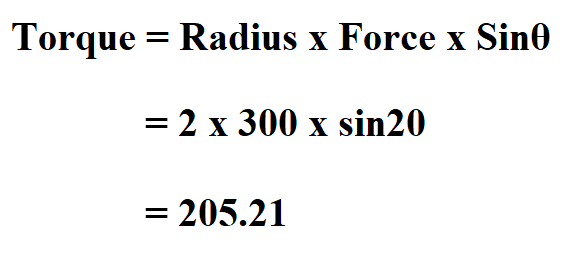 Therefore, the torque is 205.21 N m.