A pyramid is a structure usually with a quadilateral base whose outer surfaces are triangular and converge to a single point at the top known as the apex.
The volume of a pyramid depends on the shape of its base. For this case, we will use a square based pyramid.
Formula to calculate volume of a pyramid.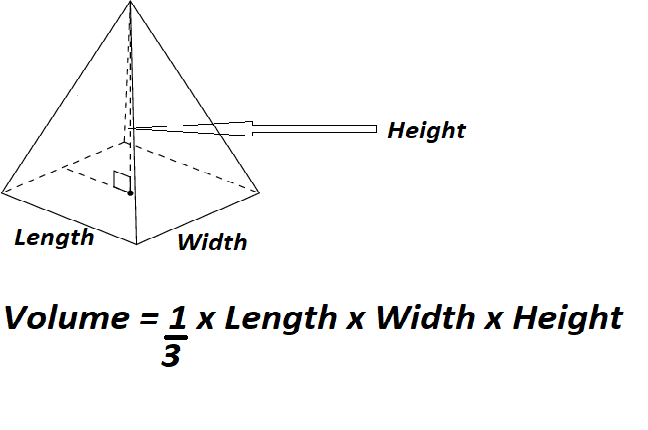 Example:
Calculate the volume of the following pyramid.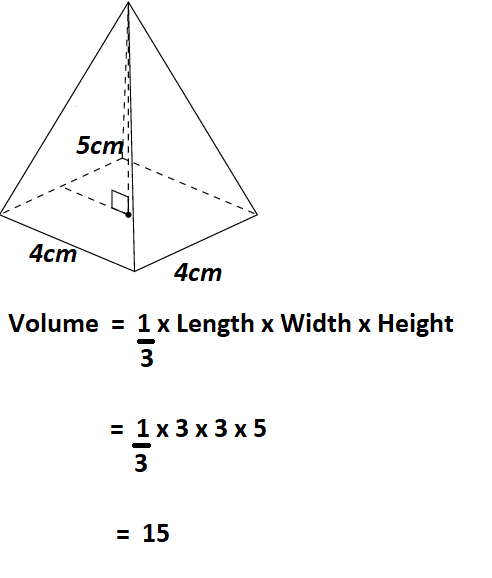 Therefore, the volume of the pyramid is 15 cm³ .