Conversion of units is important as it helps one change the units into the units they know best and able to work with comfortably.
What we need to understand is whether the units are of length, area or volume. In this instance, square feet are a unit of area whereas inches are a unit of length.
Formula to calculate square feet from inches.
To calculate square feet (ft²) from inches (in), we begin by converting the units of the length in inches to feet and then proceed to calculate the area of the of the figure given in feet. It could be the area of a circle, rectangle or a triangle.
We know that 1 inch = 0.0833333 feet.
Example:
The length of a rectangle screen is 6.1 inches and its widthis 2.8 inches. Find the area of the screen in squared feet.
We begin by converting the measurement in inches to feet.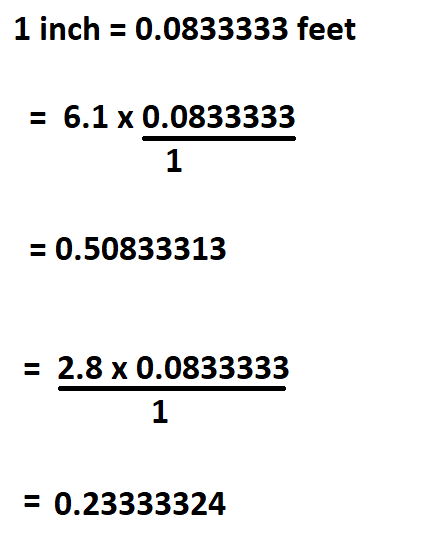 Therefore, the length of the rectangular screen is 0.50833313 feet and its width is 0.23333324 feet.
Then we calculate the area of the rectangular screen.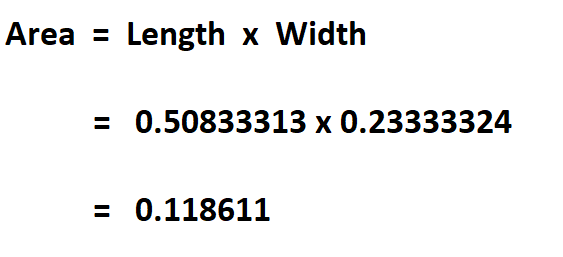 Therefore, the area of the rectangle is 0.118611 ft² .