Relative abundance is the percentage of a particular isotope with a specific atomic mass that occurs in nature.
Isotopes are variants of a particular chemical element which differ in neutron number, and consequently in nucleon number.
Formula to calculate relative abundance.

M1 is the mass of one isotope
x is the relative abundance
M2 is the mass of the second isotope
M(E) is the atomic mass of the element from the periodic table
Example:
Suppose you have a chlorine 35 and 37, each of their masses is 35 and 37, calculate their relative abundance if chlorine atomic mass is 35.45.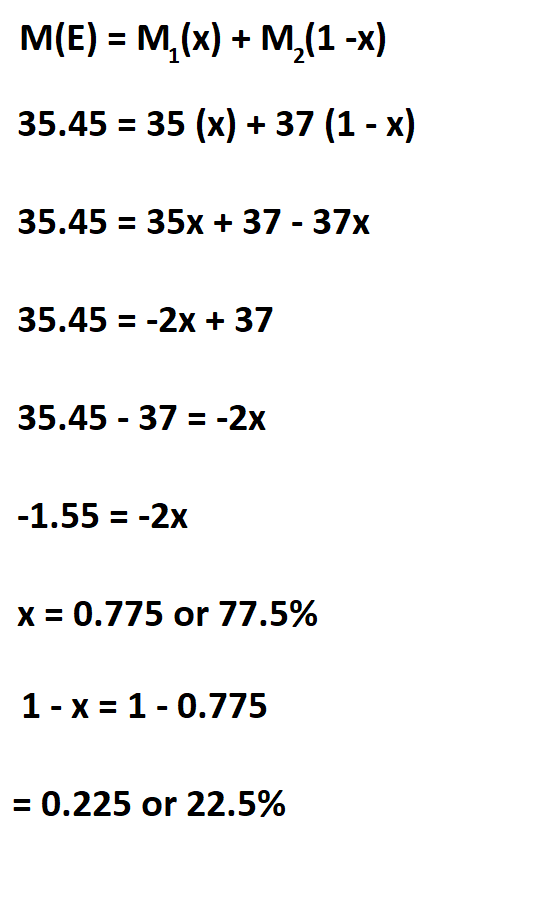 Therefore, the relative abundance of chlorine 35 and 37 is 77.5% and 22.5 % respectively.