Market share refers to a company's portion of sales within the entire market in which it operates.
Market share is one of the primary indicators companies use to measure how well they are doing versus competitors.
Formula to calculate market share.

Company's sales is the amount a company receives from selling goods or providing services to its customers and clients.
Entire market share is the number of products or services that a company sells compared to the number that other companies sell.
Example:
A toy manufacturing company had total revenues of $20 million, and the toy manufacturing industry had total revenues of $200 million over one accounting period. Determine the company's market share.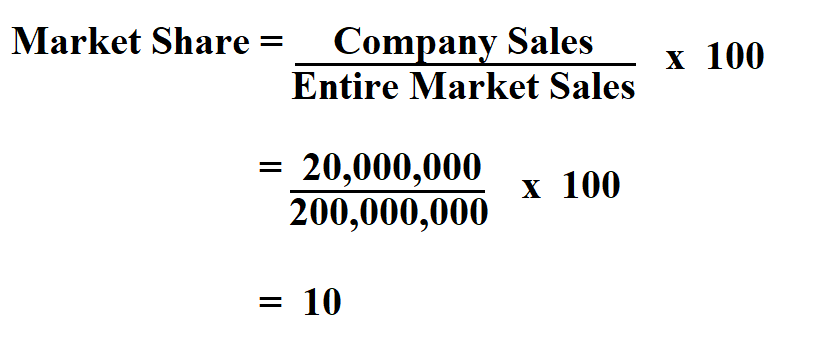 Therefore, the company has a 10% market share.