Gross profit is the profit a company makes after deducting the costs associated with making and selling its products, or the costs associated with providing its services.
Gross profit rate is a profitability rate that shows the relationship between gross profit and total net sales.
Formula to calculate gross profit rate.

Example:
A company made a gross profit amounting to $ 300,000. The value of the net sales for that financial period was $ 1,500,000. Determine the gross profit rate for that year.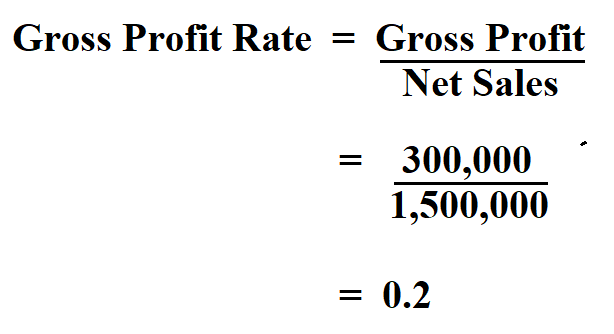 Therefore, the gross profit rate is 0.2. This means that 0.2 cents of every sales dollar represents profit before selling and administrative expenses.