Compression ratio is the ratio of the maximum to the minimum volume of the space enclosed by the piston of an internal-combustion engine during a full stroke.
A high compression ratio is desirable because it allows an engine to extract more mechanical energy from a given mass of air–fuel mixture due to its higher thermal efficiency.
Formula to calculate compression ratio.


Example:
Suppose the displacement volume of a v6 engine is 2700m³ while its clearance volume is 300 m³ , calculate the compression ratio.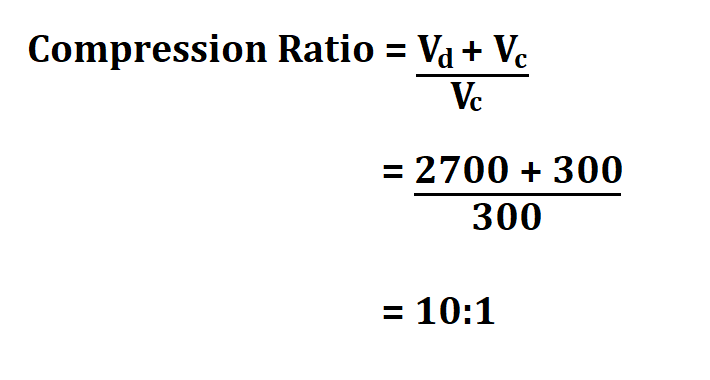 Therefore, the engine's compression ratio is 10:1.