When we speak of size in reference to air conditions, it doesn't refer to the physical dimensions of the appliance itself. Rather, it means the cooling capacity as measured in BTUs.
Formula to calculate AC for a room.

25 is the measure of the BTU cooling load of the space.
Example:
Suppose your dorm room has an area of 180 squared feet, calculate the AC needed for the room.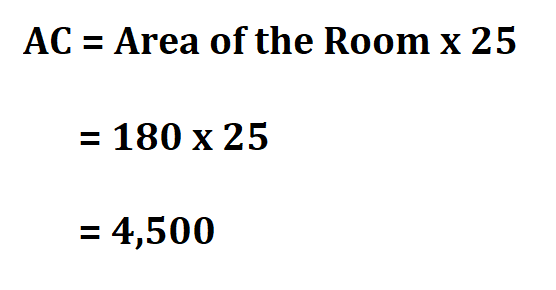 That means that an AC with a cooling capacity of 4,500 BTU is needed.