The double declining balance (DDB) method of depreciation, also known as the 200% declining balance method of depreciation, is a form of accelerated depreciation that involves multiplying an asset's beginning book value by a depreciation rate.
This method is used with assets that lose value quickly as it tends to be larger at beginning of an asset's life and smaller later on.
Formula to calculate DDB.

Example:
Suppose a project's has 10 useful years, calculate the DDB.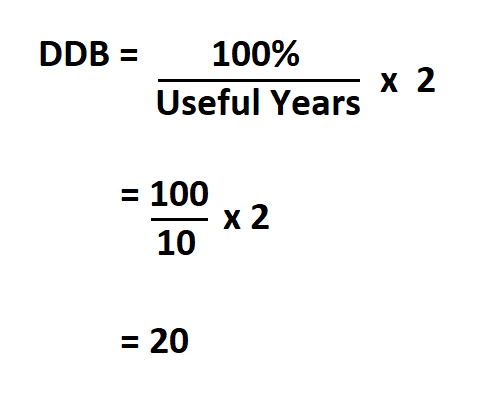 Therefore, your double declining balance is 20%.